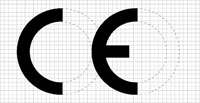 CE Marking is the passport for free circulation of Personal Protection Equipments (PPE) in the European Union market. This certification informs the consumer that the product follows all the health and safety applied requirements in Directive 89/686/CEE
If you want to place your products in EU market, the CE marking is compulsory to all the products enclosed for the directive that provide it, this symbolizes conformity with all the obligations in terms of Public Health and Safety that manufacturers need in your products.
What is Personal Protection Equipments (PPE)
The Personal Protective Equipments are devices or means designed to be worn or held by an individual for protection against one or more health and safety hazards, as well as security.
Advantages
With CE Marking your products will have greater credibility in the market. Besides giving a credited image to your company, because you worry about the health and security of the users. This certification gives your products commercial benefits, extends the market chances and gives you a competitive advantage.